What we do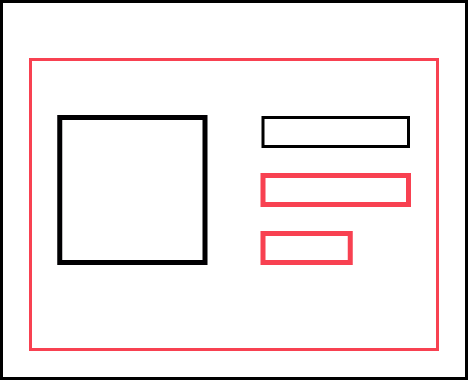 User experience and user interface is often what makes or breaks a mobile application, and in turn, considerably affecting the success of your project. Our creative team of designers is specially trained to create the best user interface that combines both function and aesthetic for every aspect of your project.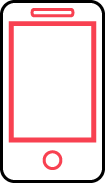 iOS and Android applications today are more in demand than ever. The market for mobile applications is very dynamic and ever growing. Claim your place at the forefront of the industry and maximize your products' reach through your very own unique and attractive mobile application assisted by our tech wizards and seasoned engineers.

With offices in Jakarta, Bali and soon in Hong Kong, we strive to deliver the most relevant and accurate website development services based on market research, customer feedback, and panel discussions. Our team of engineers across multiple platforms stand ready to realize every need for your project.
Why choose us
The media business is a people business. We understand that connectivity and relevance is the name of the game. With over six years of experience in the publishing business, we take the utmost care in listening to what our readers and partners need, and we over deliver delightful products that every party can be proud of. Attentive service and professional execution is within our DNA.
Why you need us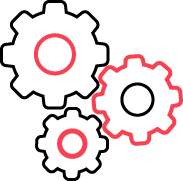 In today's highly dynamic business environment, it is imperative to have that extra competitive edge to stay one step ahead and get recognized. There are many IT development companies these days, but obviously you want to work with a partner that gives you the least fuss — you don't want to spend too much time discussing what you want, getting your requirements clearly across, and making sure the end product is up to par.
Exquisite Mobile delivers more than what is laid in the contract. Our experience in the media industry gave us an in-depth understanding on how to accommodate the needs of our partners. We fully realize that time is your most precious commodity, and so we take extra attention in communicating with you and tailoring your project exactly the way you need it to be. This means less time and resources spent on your part, allowing you to concentrate on the big picture and the development of your business.
Learn More

We are operating under EXQUISITE MEDIA, a media group focusing on the Luxury & High-End market. Established in 2011, we currently have five successful publications
ASIA DREAMS, a bi-monthly High-End Lifestyle & Travel magazine covering luxury lifestyle, property and travel, Asia Dreams is written for an affluent, international audience with a strong focus in Asia. (www.asiadreams.com)
EXQUISITE TASTE, a quarterly High-End Gourmet Food & Wine magazine. In response to the growing appetite for everything gastronomical here in Asia and beyond, Exquisite Taste will take you on an incomparable culinary journey with innovative Chef profiles (Up Close & Personal), recipes from high-end culinary establishments, hot list of restaurant openings, exclusive dining events, top culinary designers and professionals which makes up the leading segment within High-End Food & Beverage industry in Asia-Pacific. (www.exquisite-taste-magazine.com)
BEAUTIFUL BALI, an annual program for Bank Central Asia (BCA) which provides exclusive privileges for BCA's Affluent Credit Cardholders across more than 250 select merchants featuring the very Best Hotels, Villas, Restaurants, Spas, After Hours, Entertainment, Shopping, Wine Listing and Wedding venues available in Bali. (www.beautiful-bali.com)
WEALTH & BEYOND, a quarterly banking magazine for HSBC's Premier Customers with content that encompasses lifestyle, financial advices, customer profiles, investment news and banking information.
CELEBRATE JAKARTA, which provides exclusive privileges to HSBC cardholders in Restaurants, Spas & Wellness Centres, as well as Jakarta's Afters Hours scene in the fastest growing city in Indonesia, Jakarta. (www.celebrate-jakarta.com)
All our publications is distributed throughout major bookstores in the Asia-Pacific region and available at: Singapore Airlines First Class (PPS Club) & Business Class (KrisFlyer) Lounges & Events in Asia, Garuda Executive Lounges & Sky Emerald Lounges in Indonesia, BCA Prioritas Lounges throughout Indonesia, HSBC + ANZ Lounges, Branches & Events throughout Indonesia, Selected 5-star Hotels, Villas, Restaurants, Spa & Shopping Malls in Indonesia & Singapore, and can be downloaded via iOS and Android devices throughout the world.
Tell us about your project